Eurotecniche Srl
Via Trieste, 26/c – Loc. Casoni
36065 Mussolente (VI) Italy
TEL: +39 0424 578034 – 0424 1946692
FAX : + 39 0424 578035
Skype: Giovanni Loria "giovannij28″
Luisa Breda "luisaeurotecniche/eurotecniche"
Contacts: Giovanni Loria (Commercial Dept.)
Luisa Breda (Administration)
Web: www.eurotecniche.com
Mail: giovanni@eurotecniche.com – Commercial Dept.
luisa@eurotecniche.com – Administration
amministrazione@eurotecniche.com – Admin.
Company Profile
EUROTecniche Srl is an Italian company based in Vicenza, founded in the early nineties, with the aim to design and produce galvanic processes and machineries, metal finishing treatments and precious metal refinery plants. EUROTecniche reached in few years a worlwide leadership thanks to his know–how, his continuous and constant research of the efficient and innovative solutions in order to satisfy different needs and technological problems. EUROTecniche offers a wide range of machineries, processes and items for metal surface treatments, expecially, but not only, for jewelry producers. The large experience built over the years, in a sensible sector such as galvanic products and machineries, has permitted to create products of quality and high reliability at a reasonable price. Furthermore, being involved in most of the world markets, with different needs, our people strongly enriched the internal technical know-how. EUROTecniche is based with direct offices in the principal world markets, as to guarantee to our customers prompt and qualified assistance. EUROTecniche strongly believes in customer satisfaction and its benefits, therefore our main target is to commit our clients with appropriate consultancy, quality products and professional after sale service. EUROTecniche pays attention to people training, and works with a strong methodology in order to offer you efficency, either in our offices or in your factory. Our strenght points: Research – Cooperation – Organization – Quality and reliability. We give value to your work and we turn your needs in solutions.
Products
EUROtecniche Srl is leader in the gold sector for treatment and finishing of precious metals, and it makes available its experience with high production technology and a team of technical specialists in research, development and design of the latest technology. EUROtecniche manufactures manual and automatic installations for the treatment of surfaces, fumes and waste water. EUROtecniche worked for years on all world markets and is recognized for the quality of its achievements, for its flexibility and the skill with which it follows the client requests an examination of the installation and customer training. A full service, competitive and secure.
GALVANIC PLATING MACHINES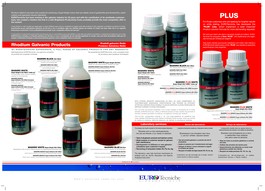 The Plating Division of EUROtecniche meets the needs of business masters with skill, precision and innovation. The division, characterized by high production technology, is specialized in studying and designing galvanic processes and galvanic manufacture equipment with high technological content. Specialized technicians, also qualify the pre and post sales customer by providing appropriate advice and assistance. Our Plating Division has been present for years with success in markets around the world with a wide range of products.
FINISHING MACHINES AND PRODUCTS

EUROtecniche Srl offers a wide range of machines and products for the treatment and finishing of precious metals.
It's only with the research and the investments in new technologies that we can guarantee supplies of products in high segments of yhe market.
In order to respond with competence, professionalism and precision to the demands of our customers, technical staff EUROtecniche is always available, offering an efficient and speedy support.
REFINING AND CUPELLATION

EUROtecniche Srl has developed appropriate solutions to requests from the gold sector and silversmith, designing a complete line of equipment for recovery and refining of gold and silver. The industry of jewelry, dynamic environment and attentive to the costs of production, requires meticulous control over the entire production cycle of the processed metal. The use of equipment and tools is therefore of paramount importance, so taled to analyze the materials efficiently and safely. The know-how of EUROtecniche's staff and the high technology of our systems help to reduce the content of impurities in metals, the main cause of defects in production (such as breakage, high oxidation and shrinkage porosity). The plants are easy to use and can be adapted to different volumes.
Our staff provides excellent service pre and post sales, characteristics that distinguishEUROtecniche and that makes it the ideal partner of your company.
WATER TREATMENT AND RECOVERY
EUROtecniche has been engaged for years in the treatment of industrial water and offers to its customers a comprehensive study of the water cycle in the production process by implementing effective system solutions, for a partial or total reuse of water. The installation of demineralization water is an essential complement to obtain a good result galvanizing. It is generally applied to the wash basins plating systems to create a closed circuit to discharge "zero". Thus allow to obtain, without waste, water always purified of all remnants of galvanic processes. These water "purified" allows a perfect washing of the parts, thereby increasing the duration of the subsequent plating baths and keeping the quality of the product. EUROtecniche demineralization plants are compact and can be placed in a small space close to the production lines.
Available in different capacities, suitable for small, medium or large plating systems